The MamaCool pad provides a safe, effective, and convenient method of delivering cooling therapy to women experiencing perineal trauma post-vaginal childbirth. Its unique design offers a hygienic, comfortable pain management solution supporting mothers' postpartum recovery. MamaCool™ comes in a box of 10 disposable pads.
The benefits of MamaCool™ are that it reduces perineal pain and swelling without medication.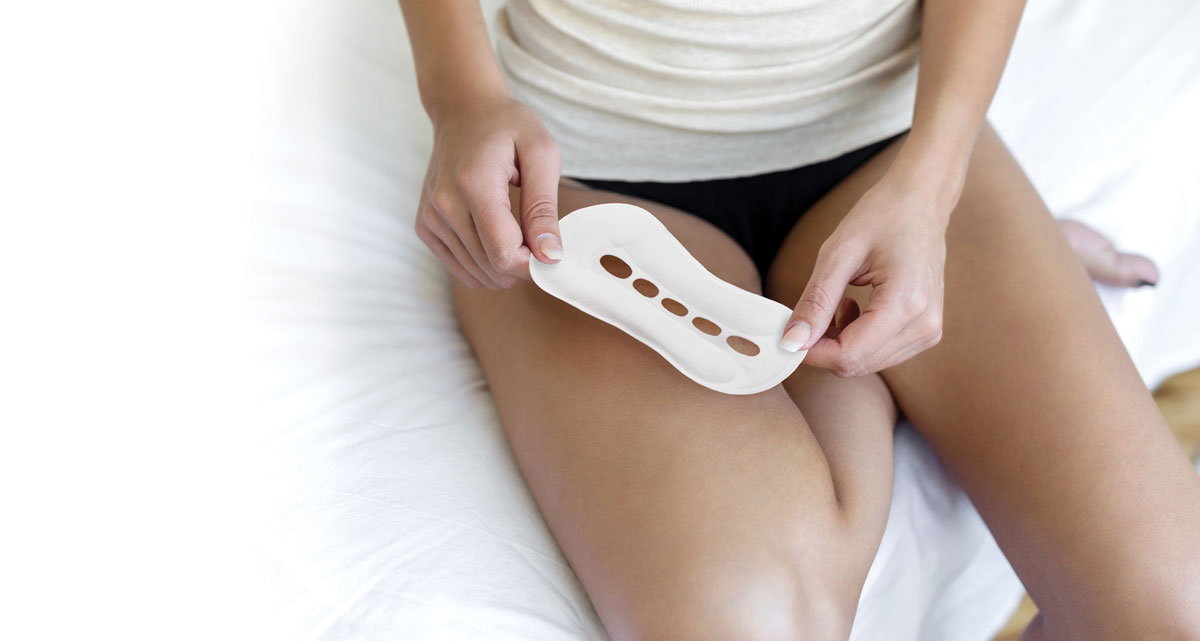 Designed by a midwife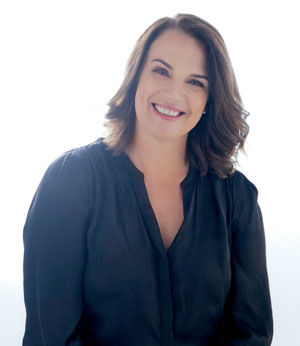 During her 25-year career as a midwife, Natalie noticed a significant gap in the market for a comfortable and effective product to provide new mothers with relieving cold therapy. This frustration drove Natalie to create the MamaCool™ pad, which enables medical professionals to follow cooling therapy protocols easily and improves the postpartum recovery process for women.
The benefits of MamaCool are
Provides pain relief without medication
Hygienic, mess-free and easy-to-use solution perineal care following birth
It doesn't interfere with breastfeeding
"Women need a comfortable option that reduces pain and swelling. Midwives want a product that is easy to use, hygienic and works."
MamaCool designs include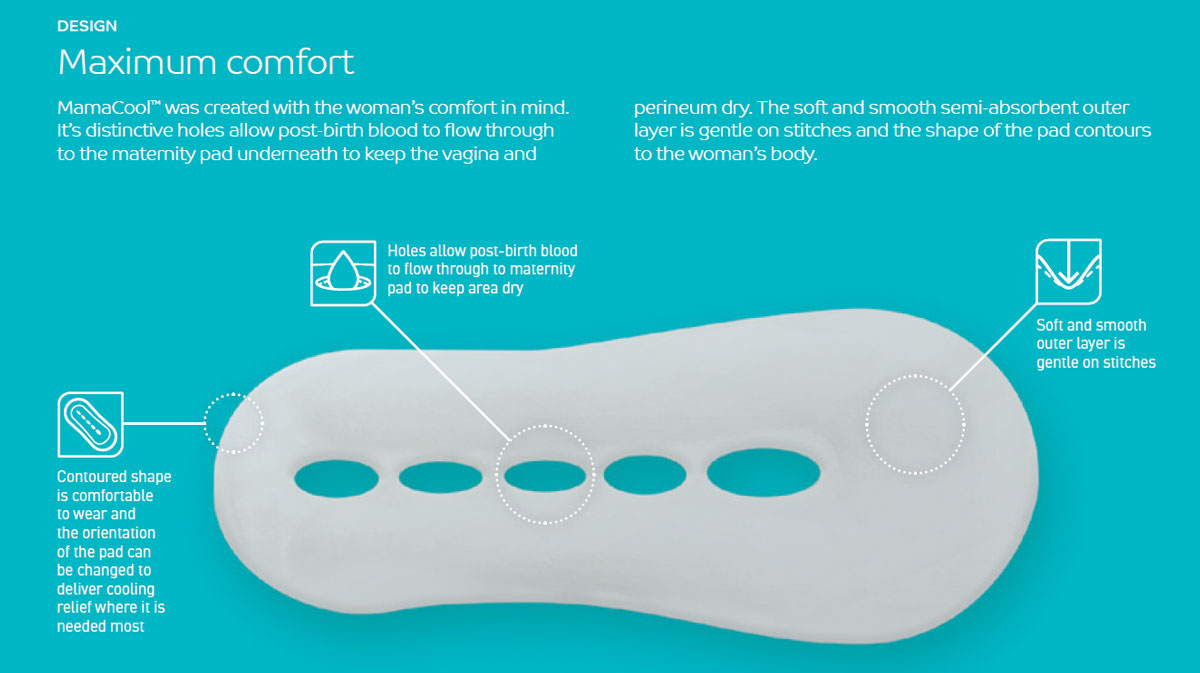 MamaCool instructions for use
Store MamaCool™ pads in the freezer ready for use (minimum 1 hour). The pad should be firm.
Remove a MamaCool™ pad from the freezer and let it soften slightly. This will take approximately 5-10 minutes.
Place MamaCool™ on top of the maternity pad* and wear them together for 10-20 minutes (or longer if desired). The orientation and position of the MamaCool™ pad can be adjusted to align with the area where cooling relief is required.
Remove the MamaCool™ pad and dispose of it.
Reapply a new MamaCool™ pad every 2-4 hours for the first 72 hours after birth and as often as desired.
Tips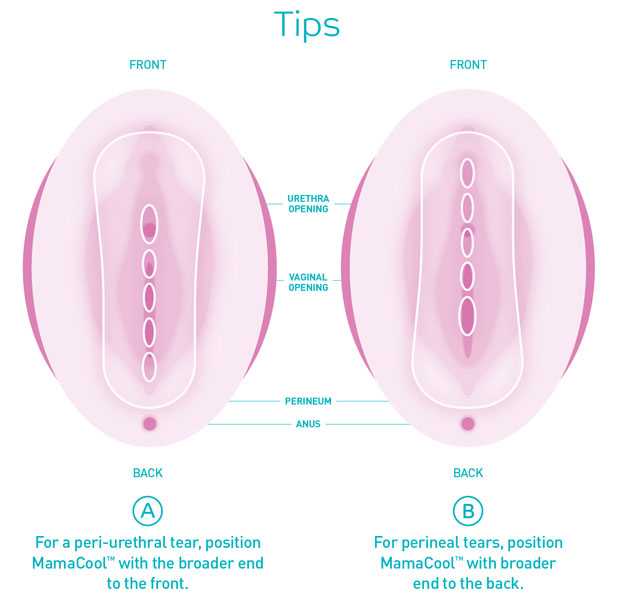 Warning
Please note that MamaCool™ pads are strictly for single use only and must be disposed of afterwards. You must consult a medical professional before using cold therapy, especially if you have circulatory issues. If the perineal cooling pad sustains damage and its contents come into contact with your skin, rinse the affected area with water immediately. If any irritation persists, please seek medical advice immediately.
Intellectual property rights safeguard this product, including patents, patent applications, registered designs, and trademarks.