Huntleigh Sonicaid Digital SR2 Waterproof Doppler is a high-sensitivity handheld Digital Doppler intended for general-purpose fetal heart screening at all stages of pregnancy, from as early as 8-10 weeks, right through to labour. The attached probes are waterproof for high-sensitivity FHR detection in both regular uses and waterbirth monitoring.
Huntleigh Sonicaid Digital SR2 Waterproof Doppler Key Features:
Big numbers and trace view mode displayed in high-resolution colour
Multi-functional display
Data storage on micro SD cards
High-sensitivity probe
Dynamic digital noise reduction
Improved performance
Reduced running costs
Enables documentation of intermittent auscultation
Record and playback FHR data with audio
Three-year warranty on Doppler unit
One-year warranty on probe, cable and accessories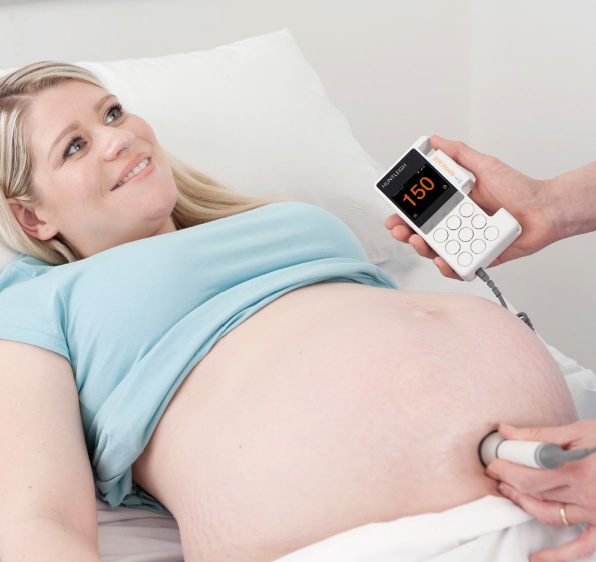 You can find out more with the obstetric Doppler brochure.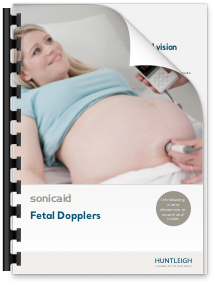 Warning:

Fetal dopplers are for health professional use only. Pregnant women have become falsely reassured by the home use of fetal dopplers and delayed medical attention. Without training, the sounds detected from the mother or placenta could easily be misinterpreted as the fetal heartbeat, providing potentially inaccurate reassurance. Expectant mothers are advised to present to a healthcare facility if they are concerned about their baby's wellbeing.